Your Golf Swing did not come off of an assembly line so neither should your equipment.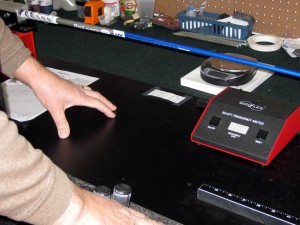 In any athletic venture the participant will perform better and to peak efficiencies if their equipment is properly fit to their personal type and style. As a Swing Science Performance Fitting Center – CV Golf will evaluate your golf abilities and design golf equipment that will allow you to perform at the best of your ability.
We can customize your equipment from your Driver to the Putter to allow you to improve your over all golf game. "Customization does not mean Expensive" and it will allow you to perform at a peak performance level.
Custom Club Fitting/Repair Services
Certified Rifle Golf Shaft Technician
Swing Science Club Fitting Program
Swing Science Putter Fitting Center
Specialized equipment for Adaptive Golf
Re-gripping, re-shafting, and all types of club repair
Technical Equipment
Video Analysis (V1 Software)
Flex Master Golf Shaft Analyzer
Golf Shaft Spine Finder
Ernst Sports ES-16 Launch Monitor
Inter-changeable Driver Shaft Technology